The idea is to help people understand what is best to do in a crisis.
Google has added a new SOS alerts feature to Google Maps and its core Search product.
In recent years with the rise in smartphone technology and social networks, people have the power to alert others but also let loved ones know they are safe in the event of a crisis, such as a natural disaster or a terrorist attack.
Actionable information is crucial and technology, when put to use alongside trained responders and volunteers on the ground, can play a vital role in providing information to help keep people safe and loved ones informed.
Google said it has worked closely with organisations and agencies on the front lines of relief efforts, including the Red Cross, the Federal Emergency Management Agency, the Philippine Atmospheric, Geophysical and Astronomical Services Administration and many others.
Stay safe in a crisis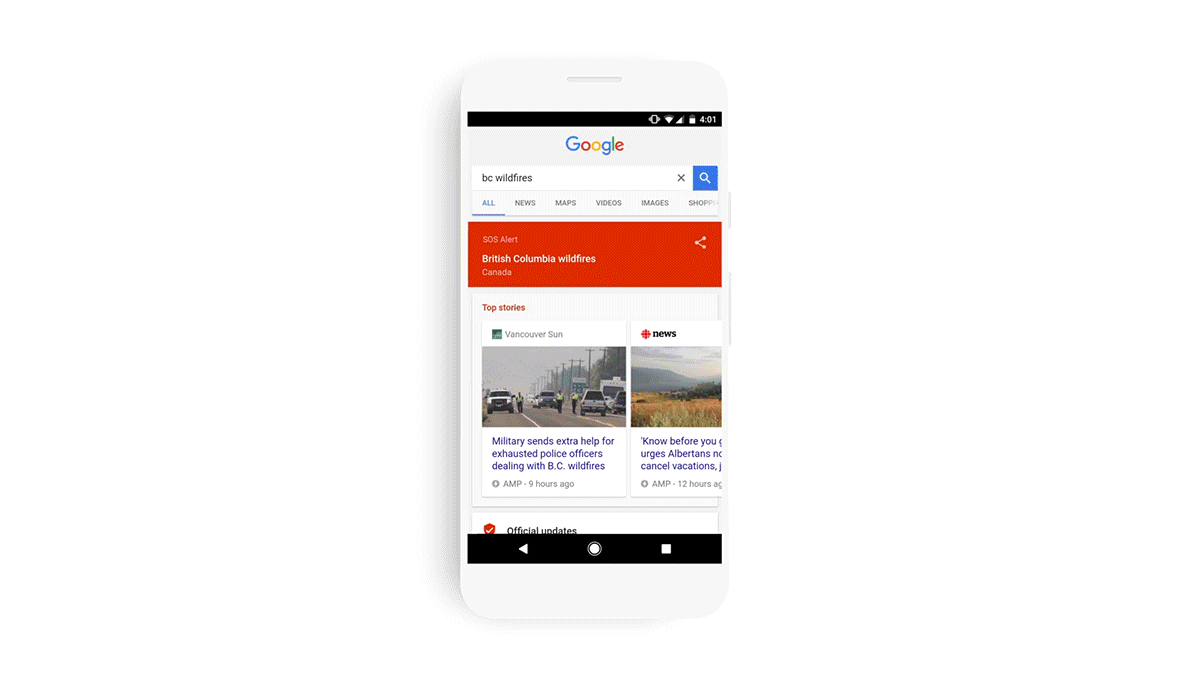 "During a crisis, you may see an SOS Alert at the top of search results when searching for the incident or location," explained Yossi Matias, VP of engineering at Google.
"You'll see maps, top stories and – when available – authoritative local information such as emergency phone numbers, websites, and translations of useful phrases. Depending on how close you are to the affected area, you may also get a notification on your mobile device that directs you to this information."
If you are outside of the affected area, searches for relevant terms such as the name of the event or location will also show an SOS alert with an overview of the situation.
On mobile, Google Maps can show SOS alerts with a specific icon on the map and a tappable card with more information about the crisis.
The map will also show real-time updates such as road closures and traffic and transit updates.
"Radio and television were once the only channels to quickly provide information in an emergency, but the internet and mobile phones have become increasingly important," said Robert Glenn, director at the Federal Emergency Management Agency.
In addition to SOS Alerts and other crisis response features – including Google Person Finder, Google Crisis Map and Google Public Alerts – Google's philanthropic arm, Google.org, provides grants and volunteers for communities impacted by crises.
"We hope you never need to use crisis response features. But, if you do, they're designed to help keep you and those you love safe and informed," wrote Matias.