Renowned security-conscious messenger Signal is rolling out a beta video calling tool, releasing a software update over iOS and Android.
Open Whisper Systems, the company behind encryption app Signal, is bulking up its offering. But, instead of tweaking its voice call tool, it has decided to overhaul its calling functions entirely.
A new video calling tool is included on the latest Signal update, allowing users of the software to ring each other securely. The company is also improving its relatively limited calling function, allowing calls to be answered through the lock screen, and boosting connectivity.
In what the company calls an "entirely new calling infrastructure for Signal", voice call quality should improve soon. The update will come in stages, with customer feedback encouraged.
To enable the beta service, go to Advanced under the Settings menu and tick the Video Calling Beta tool. You will then be able to video call contacts through Signal, but only if they have the same tool enabled.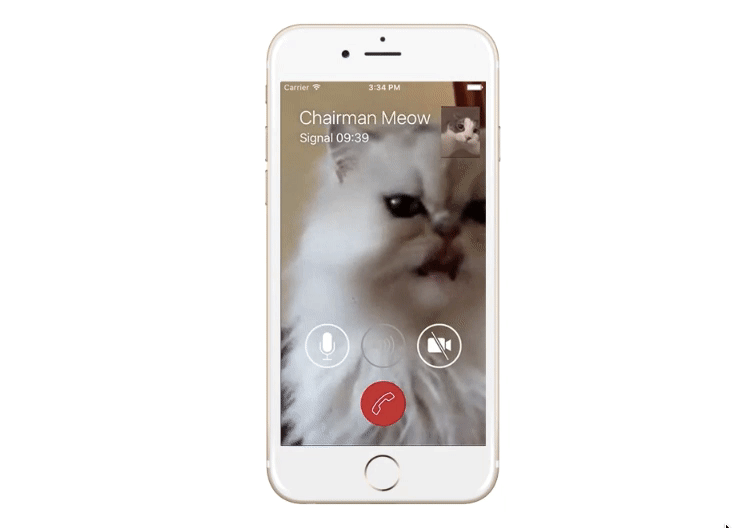 Shh!
Signal remains the go-to messaging tool for security conscious users, constantly lauded for its anonymity.
Last year, Open Whisper Systems received a subpoena from the US government, asking the firm to cough up any information it had on accounts associated with two phone numbers.
The company complied, handing over everything it had. Sadly for US authorities, what it had was very, very little.
The only data Signal could hand over was the date each account was created and the date it was last used. This is an example of complying with what could be considered governmental overreach and, subsequently, highlighting how little data you store on your customers.
"We want Signal to be a joy to use," said Moxie Marlinspike, founder of Open Whisper Systems, in Wired. "We're constantly focused on continuing to refine it, and add features and functionality that we think people will love."
The current beta option is perhaps a bigger change on iOS, where it can now hook in with CallKit, Apple's tool that allows for VoIP calling, which is what Signal uses.